The Luminary Center for the Arts is pleased to announce our first Resident Artist retrospective exhibition, Something Happened, which opens on Friday, February 4th from 6-9pm and remains on view through March 18th.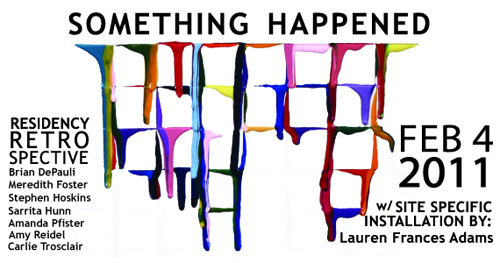 Something Happened will feature work created by artists in our artists-in-residence program throughout 2010 as a way to create a dialogue between our studio and exhibition programs and further the engagement of the public in the process. The exhibition captures the explorations and experimentations that took place throughout the year, resulting in new work from each of the artists. The artists in the program represent some of the most exciting emerging artists in the region, including Brian Depauli, Meredith Foster, Stephen Hoskins, Sarrita Hunn, Amanda Pfister, Amy Reidel and Carlie Trosclair.
Join us for an artist talk with Sarrita Hunn at the opening at 6pm.